General Information
This year, the Annual IECEx series of meetings are being held at the Coastlands Hotel in Umhlanga, South Africa.
For information regarding registration, accommodation, the venue, transport and travel tips see ExMC/1090/Inf.
The hosts suggest purchasing ZA adaptors before travel or at the airport on arrival.
Also see the SAFA Facebook page.
Please find below a list of Game Drives as supplied by SAFA. Should you be interested please make direct contact-
Things to do in and around Umhlanga ( Suggestions for accompanying persons)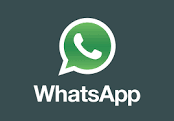 Join our What's App Group and keep up to date with the latest information. Click here for instructions.
Shaka Marine World, Durban buses depart outside the hotel at 12.30

Meeting Registration times as follows-
Sunday 14.00 to 16.00
Meeting days - Monday, Tuesday 7.30 a.m. to 9.00 a.m.
Thursday, Friday 7.30 a.m. to 9.00 a.m.
IECEx Delegates are invited to attend the Industry Symposium, Wednesday 7th September 2016, commencing at 7.30 with registration and refreshments, at no cost.
IECEx 2016 Annual Meetings Umhlanga –

Meeting Schedule 2016-08-11

Date

Meeting

Location

Monday, 05 September 2016

ExTAG Training Workshop

(0900 – 1300)

Coastlands, African Fire Room 2 & 3

Assessor Training p.m.

(1400 – 1630)

Tuesday, 06 September 2016

ExTAG Meeting (Full Day)

(0900 – 1700)

Coastlands, African Fire Room 2 & 3

IECEx Executive Meeting

(1900 – 2200)

TBA

MEMBERS ONLY

Wednesday, 07 September 2016 (Breakfast)

ExMC WG2 – TCDs – Steve Bentham

(0700 – 0900)

TBA

MEMBERS ONLY

Wednesday, 07 September 2016 (morning)

SAFA Industry Symposium 2016

Coastlands Hotel, African Fire Room 2 & 3

Wednesday, 07 September 2016 (afternoon)

Tour to uShaka Marine World - http://www.ushakamarineworld.co.za

uShaka Marine World, Durban

Wednesday, 07 September 2016 (evening)

Cocktail Dinner – An African Experience

Coastland Hotel, African Sky

Thursday, 08 September 2016 (Full Day)

ExMC Meetings

(0900 – 1700)

Coastlands, African Fire Room 2 & 3

Friday, 09 September 2016

ExMC Meetings

(0900 – 1700 max)

Coastlands, African Fire Room 2 & 3
SAFA / IECEx 2016 – Running Programme

Dinner - 7th September 2016

Time:

Description:

Person Responsible:

18:30 – 19:00

Zulu Dancer to perform as guests arrive

Rodney

18:30 – 18:55

Guest arrive

Secretariat

18:55 – 19:00

Open doors and ask delegates to be seated

Secretariat

19:00 – 19:15

SAFA President welcome guest and do opening

Thank sponsors / exhibitors here:

SAFA

SABS

CCG Cable Terminations

ESACO

EXB Electric

Explolabs

Hazloc

Mining and Surface Certification

Pratley Marketing

Proconics

UL Southern Africa

Paul Meanwell

19:15

Starters to be served

Coastlands

19:15 – 19:30

Zulu Dancers Performance – on stage

Rodney

19:30

Paul to announce that dinner will now serve – buffet

Paul Meanwell

19:30 – 20:15

Dinner and background music

Coastland and Rodney

20:15 – 20:45

Drumming session

Rodney

20:45 – 21:00

Dessert to be served and the dancefloor opens

Coastlands and Rodney