Meeting of the UNECE Sectoral Initiative on "Equipment for Explosive Atmospheres"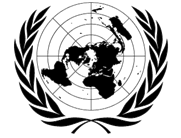 UNECE
The United Nations, through the United Nations Economic Commission for Europe (UNECE), is a multilateral platform that facilitates greater economic integration and cooperation among Member States and promotes sustainable development and economic prosperity.

The UNECE Working Party on Regulatory Cooperation and Standardization Policies (WP. 6) has worked in close cooperation with the International Electrotechnical Commission (IEC) and the IEC System for Certification to Standards relating to Equipment for Use in Explosive Atmospheres (IECEx) to develop a model for legislation in the sector of equipment used in environments with an explosive atmosphere
The Sectorial Initiative for Explosive Atmospheres of the UNECE WP.6 plans to hold their next meeting in conjunction with the 2011 Annual Series of Meetings of the IECEx System, 5th to the 9th September, in Split Croatia. The UNECE meeting will be held on the afternoon of Wednesday 7th September 2011.
Details concerning the UNECE Meeting can be found at the UNECE Web Site
To register for the UNECE Meeting please contact Lorenza Jachia.