General Information
Helpful information for obtaining visas
For helpful tourist information visit
General Information on the meetings of the IECEx (1.1 MB) including:
Schedule of the Meetings
Registration and Accommodation
Arrival by Air
Climate
Currency
Tourist Information
Sydney - Friday 28th August
TestSafe Technical Visit (afternoon)
Delegates attending the TestSafe Technical Visit are asked to be in the Foyer of Rydges World Square Hotel, 389 Pitt Street, Sydney at 12.45 p.m. A bus will leave the hotel at 1.00 p.m. Mr Ron Collis and Mr Jim Munro will be in the foyer to assist delegates.
Morning Excursion for delegates visiting Sydney 2009
Accompanying persons programme
Meetings Summary
Date
Meeting
Location
Sunday, 30th August
Joint Working Groups 1 and 5
(for members only)
Rydges Hotel
Monday, 31st August (Training session)
and
Tuesday, 1st September (Technical Meeting)
ExTAG
Rydges Hotel
Wednesday morning, 2nd September 2009
An Industry Symposium will be held at Rydges Hotel, Conference Centre

Wednesday afternoon, 2nd September 2009, starting at 14:00

A Meeting of the United Nations Economic Commission for Europe (UNECE)

will be held at Rydges Hotel (please register as requested)

Thursday, 3rd September
and
Friday, 4th September
ExMC
Rydges Hotel
Official Dinner
The IECEx Official Dinner will be held in Queen's College, University of Melbourne, on Thursday evening of 3rd September 2009.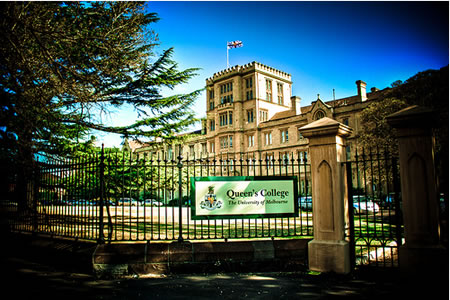 The origins of Queen's College go back to the 19th century. It was founded on June 16th, 1887 on land granted by the Victorian Government. The College came to be named Queen's in honour of the Jubilee of Queen Victoria's reign which was celebrated in that year. The College opened its doors on March 14th, 1888 with 18 students.
Further details relating to the dinner will be available during registration.